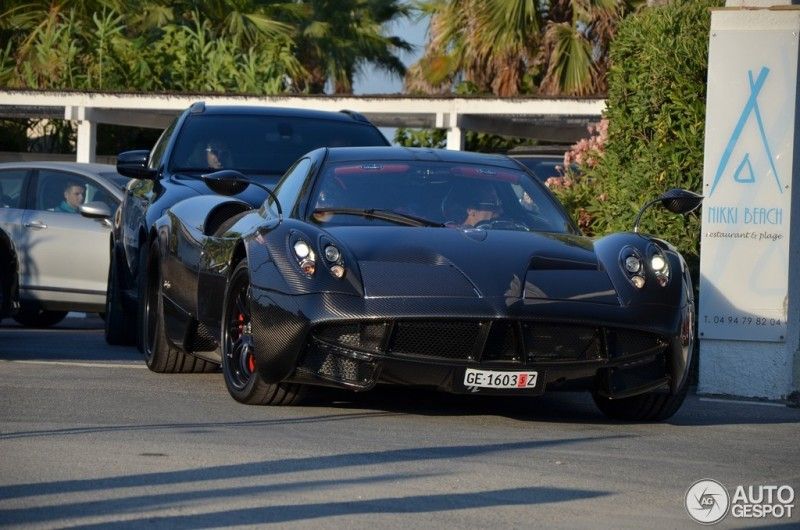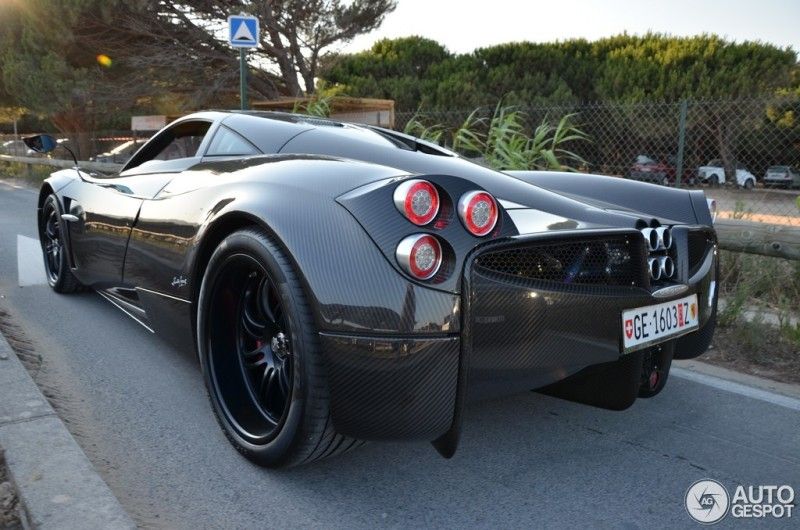 First pictures of the beautiful Pagani Huayra exposed during the last edition of Geneva Motor Show in March.
The car is the second Huayra delivered to the pubblic, chassis n°004, left hand drive and registered in Geneva.
The car features a bare carbon fiber body with black rims, while the red brake calipers are matched with the leather of the interior.
The car was delivered by the famous Pagani dealer in Geneva, Carugati Automobiles.
Here in a picture together with his personal Zonda F Clubsport from the 2007 Nurburgring record.